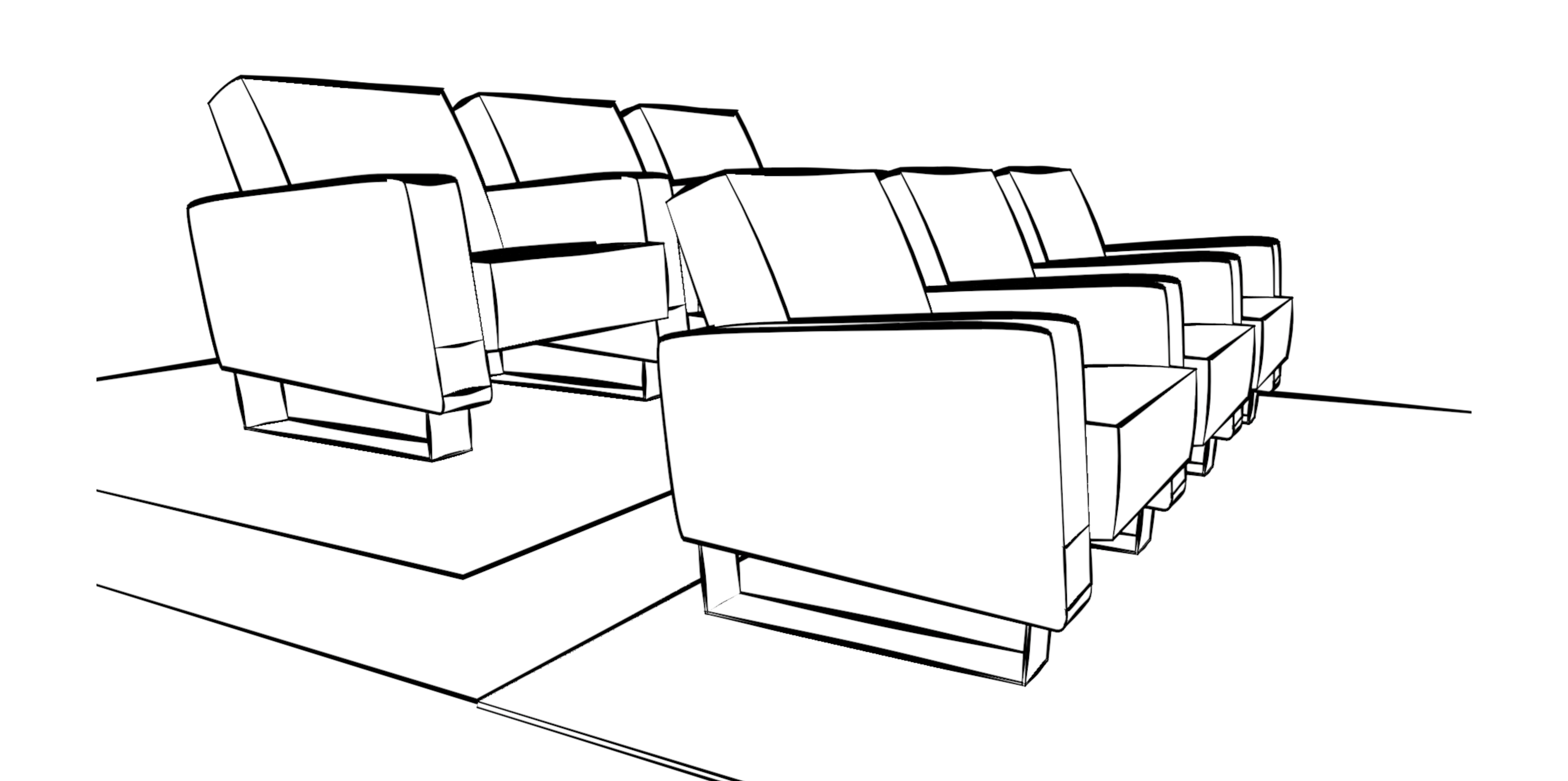 EXCEPTIONAL IN ITS SIMPLICITY
Hughes for Screening Rooms

Hughes for Screening Rooms

Hughes for Screening Rooms

Hughes for Screening Rooms

Hughes for Screening Rooms
CINEAK's HUGHES seat was designed to bring aesthetics into screening rooms.
The chair adds comfort to the experience, as it features an adjustable backrest. This mechanism allows one to adjust the backrest to one's preferred seating position.
The base of the HUGHES is available with a metal base or a fully enclosed wood veneer base.
The product can be configured in row seating (shared armrests: straight or curved) and can be customized to meet any particular design requirements.
The stand-alone version of the HUGHES is also available on a swivel.
Due to its compact design, HUGHES seating is the perfect solution for screening rooms or home theaters with limited space or riser depth without compromising on overall seating comfort.

Hughes Features
Hand-crafted and ergonomically designed, using high-quality materials and high-density foam allows for maximum seating comfort for hours of movie and other viewing experiences.
Exclusive and first-to-market technology features which increase comfort and functionality of the seat and ensure ultimate performance.
Modularity = Creativity

Modular seating allows for extensive flexibility and freedom to make up a perfect and unique seating layout that meets design and personal requirements. All of our products are modularly built and consist of different elements such as; seats and armrests in several standard or custom widths (or curved). With these elements, one can put together any preferred seating layout which perfectly fits your space.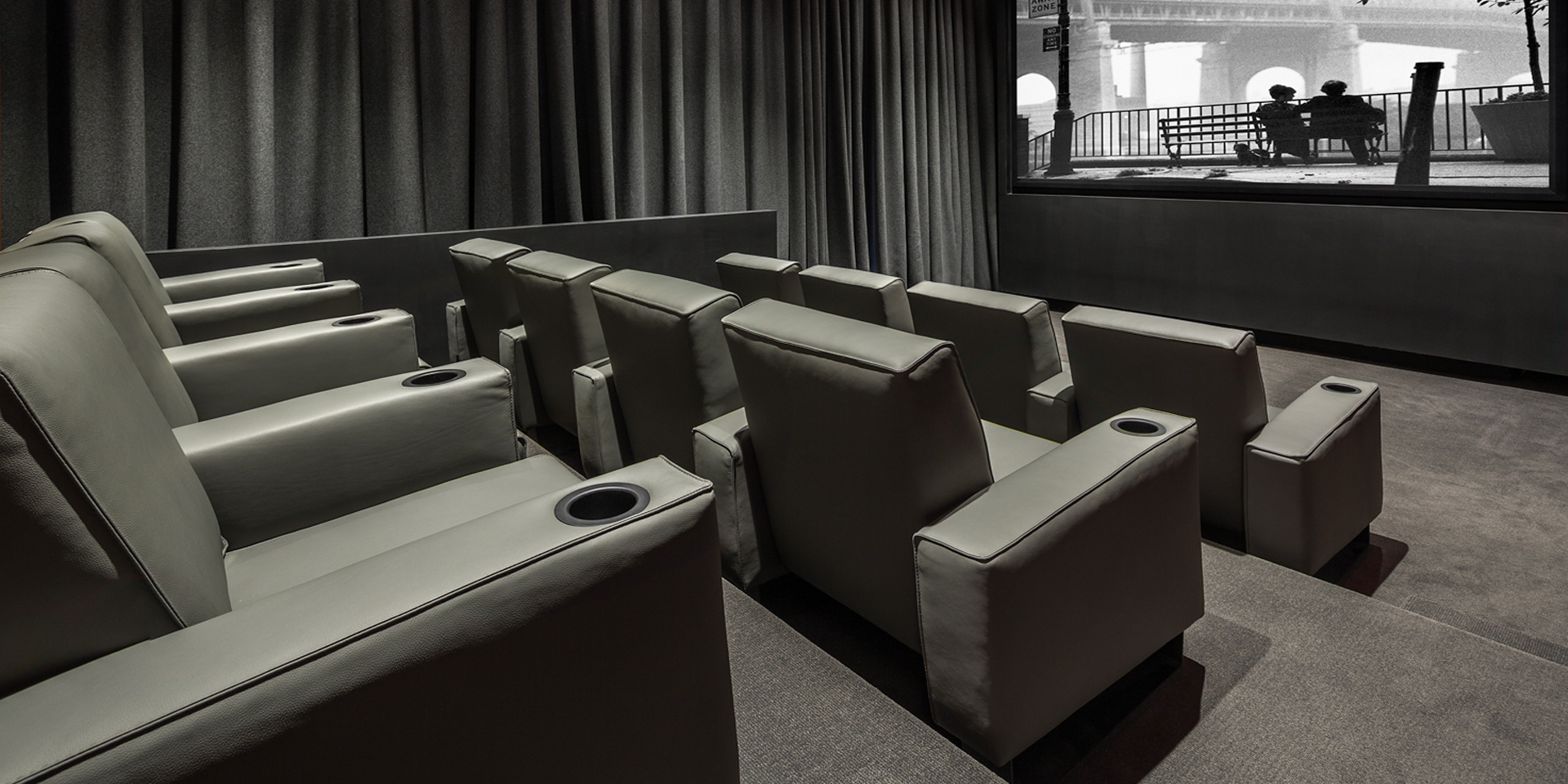 Upholstery
A WIDE VARIETY OF LUXURIOUS LEATHERS, EXCLUSIVE DESIGNER FABRICS OR CUSTOMER SUPPLIED UPHOLSTERY
Our collection of luxury, top grain leathers and exclusive designer fabrics offers our customers a wide variety of upholstery options with endless colors, patterns, textures, etc. Perforation of leather is available upon request.